At the international fair ENEX 8-9.03.2023.
We proudly presented our steel supporting structures for SUNBERG photovoltaic panels.
The jubilee fair was full of interest.
We heard a lot of good feedback from industry experts and a lot of new contacts. Motivated to continue working, built, satisfied and very tired, we happily returned to Wolental. 🙂
We would like to thank our clients for promising meetings. Let's keep going!
See the full offer on www.sunberg.eu
We were supported by STAHLBERG roofs and facades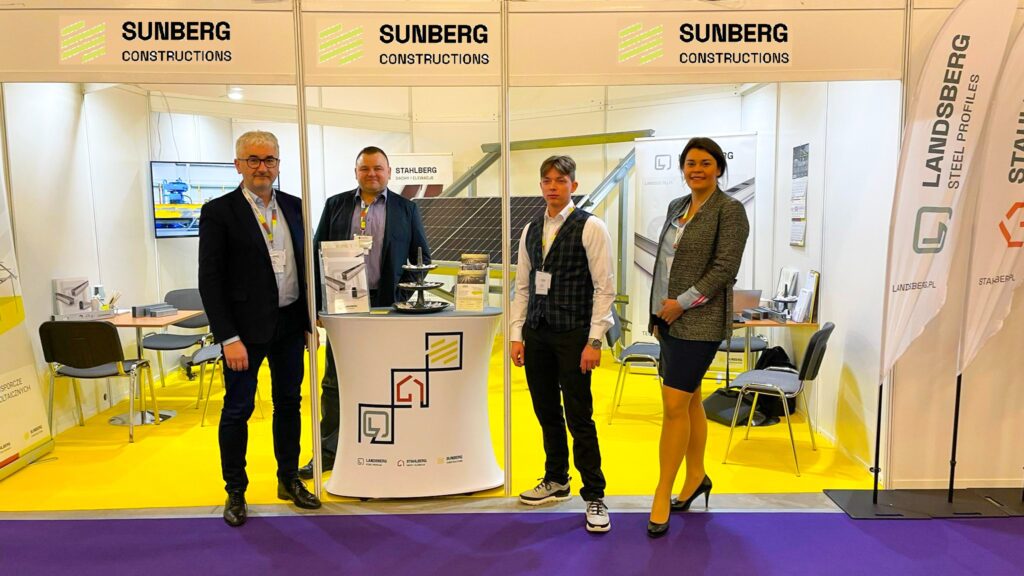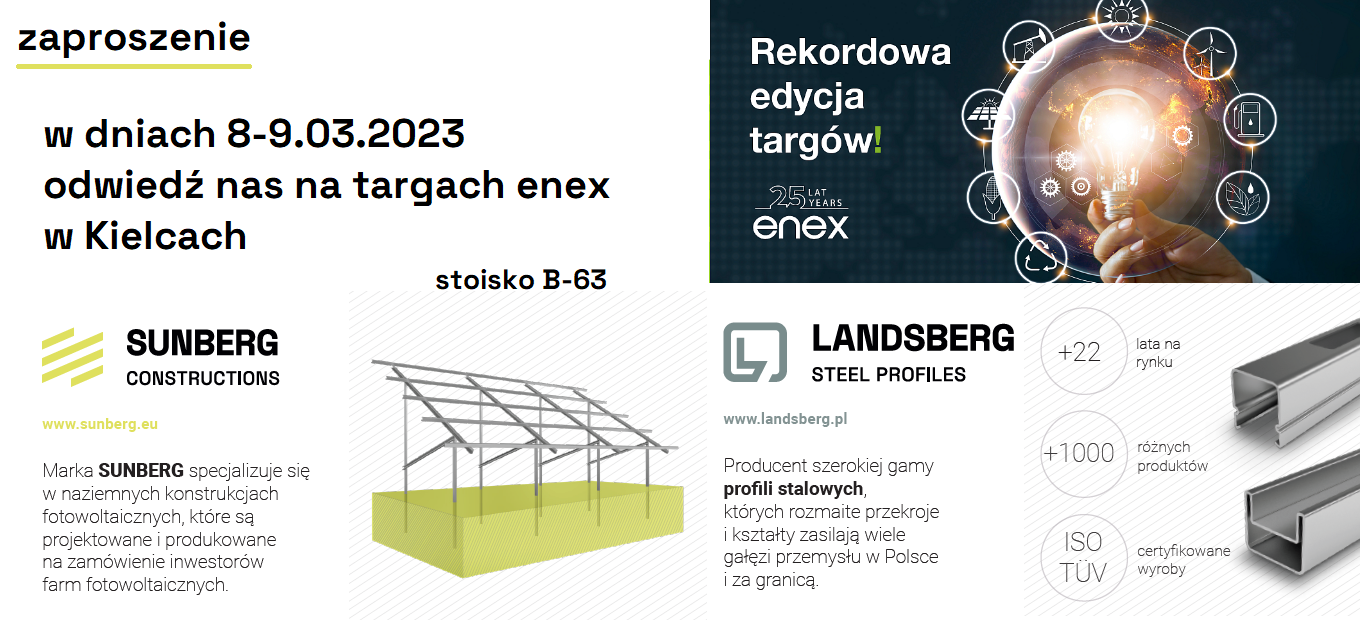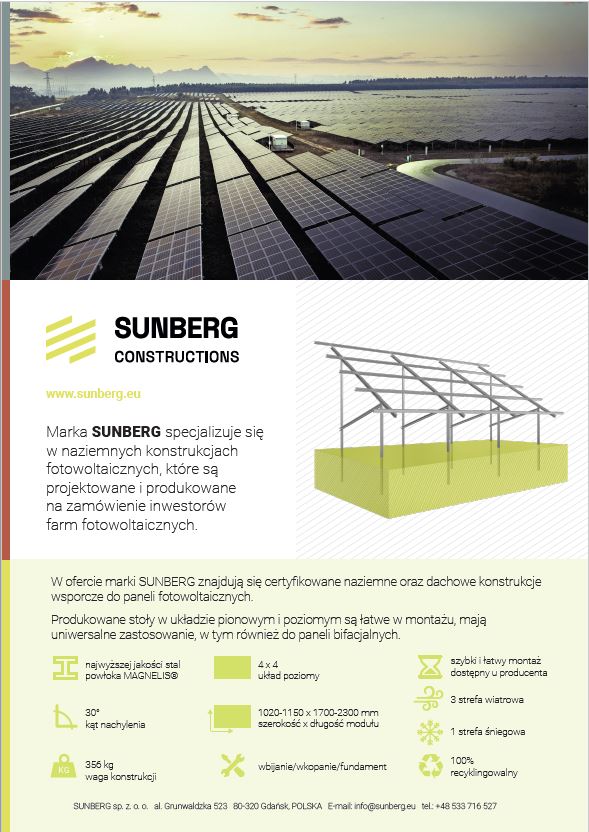 ENEX – XXVI Międzynarodowe Targi Energetyki i Elektrotechniki oraz Odnawialnych Źródeł Energii ENEX ‹ Targi Kielce S.A.